
Our Doctors are ready to see you.
We offer a broad range of services to our patients, and consult our Allied Health Professionals to ensure that quality care is being provided for our patients.

Meet Our Allied Health Professionals
Our Allied Health Professionals aim to provide you with the highest quality care possible.

Appointments
You can book an appointment either by phone or online. If you would like to register online as a new patient you can do that
here
as well.
AYA Family Health Care
AYA Family Health Care was established in 2015 in Chester Hill and is located at Shop 2 / 159 Priam Street
Chester Hill, NSW 2162. The medical centre is designed to meet the growing health needs for it's local community.
AYA Family Health Care is a fully accredited medical practice that is committed to providing comprehensive general care to members of the community. We pride ourselves on our upheld level of respect, integrity and confidentiality for all our patients and therefore, all patient information and medical records are kept strictly confidential.
We are proud to be providing a comprehensive level of service to our valued patients including medical health checks, minor surgeries, paediatrics, vaccinations, pregnancy tests, ECG, heart checks and many more services.
Our Fees
At AYA Family Health Care we are a Medicare Bulk Billing clinic and thus, all Medicare card holders will enjoy their consultation free of charge. However, non-Medicare card holders will be charged a fee of $50 for a short consultation and $75 for a long consultation.
Opening Hours
The team at AYA Family Health Care aim to provide the highest level of care to you and your family. We are open from 8:30 am till 5:00 pm on weekdays and 8:30 am till 2:30 pm on Saturdays.
AGPAL Accredited
Register Online
Phone or Online booking
Friendly Service
Local GPs
Bulk Billing
Opening Hours
| | | |
| --- | --- | --- |
| Monday – Friday | – | 8:30am – 5:00pm |
| Saturday | – | 8:30am – 2:30pm |
| Sunday | – | Closed |
| Public Holidays | – | Closed |
Our Services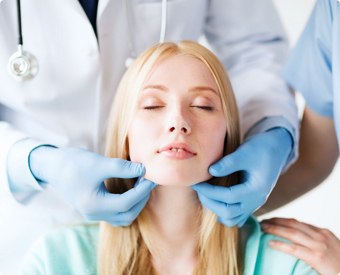 If you are seeking information about a service not listed above, please call (02) 9738 0040 to find out what out we can offer.
Family health
Women and Men's health
Mental health services
Gynaecology and Maternity Care
Small Scale surgeries
Vaccination and Immunisation (travel included)
Health assessments
Pregnancy tests
Maternity care
Allied Health
Weight Management
Wound dressings
Medical Reports
Home visits
Our Mission
DEDICATED

OUR TEAM OF DEDICATED PROFESSIONALS ARE FULLY DEVOTED TO THEIR PATIENTS AND WILL PROVIDE THE LEVEL OF CARE YOU AND YOUR LOVED ONES DESERVE.

AGPAL ACCREDITATION

AS AN AGPAL ACCREDITED MEDICAL CENTRE, WE TAKE PRIDE IN OUR SERVICES AND WILL GO ABOVE AND BEYOND OUR JOB DESCRIPTIONS TO GUARANTEE THAT OUR PATIENT SUPPORT MEETS YOUR NEEDS.

HIGH STANDARD

OUR TEAM EXCELS IN DELIVERING SAFE AND HIGH-QUALITY TREATMENTS. WE UPHOLD ALL THE TENETS OF BEST PRACTICE AND FIRMLY BELIEVE IN TREATING OUR PATIENTS WITH RESPECT, SENSITIVITY, AND HONESTY.
What we do

Mental Health
Gynaecology
Women and Men's Health
Family Health

Maternity Care
Medical Reports
Small Scale Surgeries
Pregnancy Tests
Vaccination and Immunisation

Allied Health
Latest news
Henna is a popular method of temporary tattooing. It usually fades over several weeks, but…

Dandruff is a common skin problem that affects the scalp. Learn how to get rid…

Arthritis mutilans most often occurs in people with psoriatic arthritis, though it is very rare…

Another study has linked chronic periodontitis to higher dementia risk. However, it is the first…

Researchers have found strong associations between the frequent use of highly potent cannabis and reports…

Sinus infections are common. They cause congestion, headaches, and pain in the face. Learn about…

Cannabidiol, or CBD, is a compound in the cannabis plant. It may benefit people with…

Blurred vision and a headache occurring together can indicate several problems, from migraine to stroke….